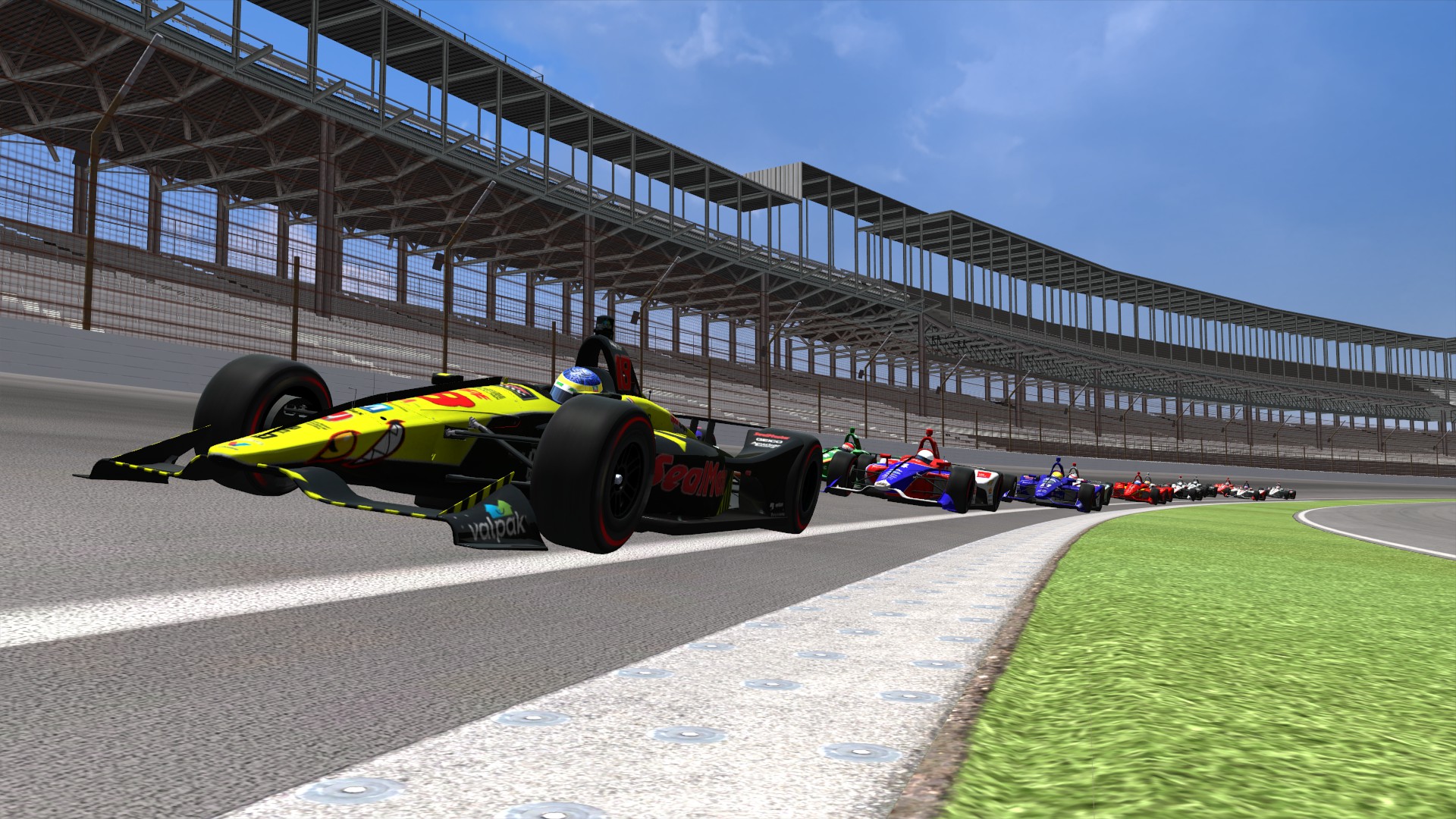 Our Formula Indy mod is released!
We will not post it for download anywhere but here at the OSR webpage. It can be downloaded via Simsync in our
DOWNLOADS
section. Please use this forum to report any bugs or issues.
Formula Indy is an Automobilista mod based on the 2018 Indycar. We have matched the sim physics as close to possible using as much real life data as we could find.
The mod includes the following features:
- Fully updated to AMS standards (shaders, flatspotting, physics)
- All 2018 teams (one skin per driver)
- Custom/historic/fantasy teams. (Templates included)
- Road course aero kit with red & black tire compounds and physics
- Short oval aero kit with short oval tire compounds and physics
- Speedways aero kit with with speedways tire compounds and physics
- Indianapolis aero kit with with special Indy 500 tire compounds and physics
- Push to pass system for road courses
- Removable driver arms
- Adjustable wheelbase settings
There will be a few more updates coming, namely some missing driver suits and gloves.
Thanks to everyone who helped make this mod happen!
Vitor Sousa
VSModding Facebook Page
Alain Fry
WCP series Facebook Page
DJ Boston
Twitch Page
Jeffu
Will Boston
Justin Lee